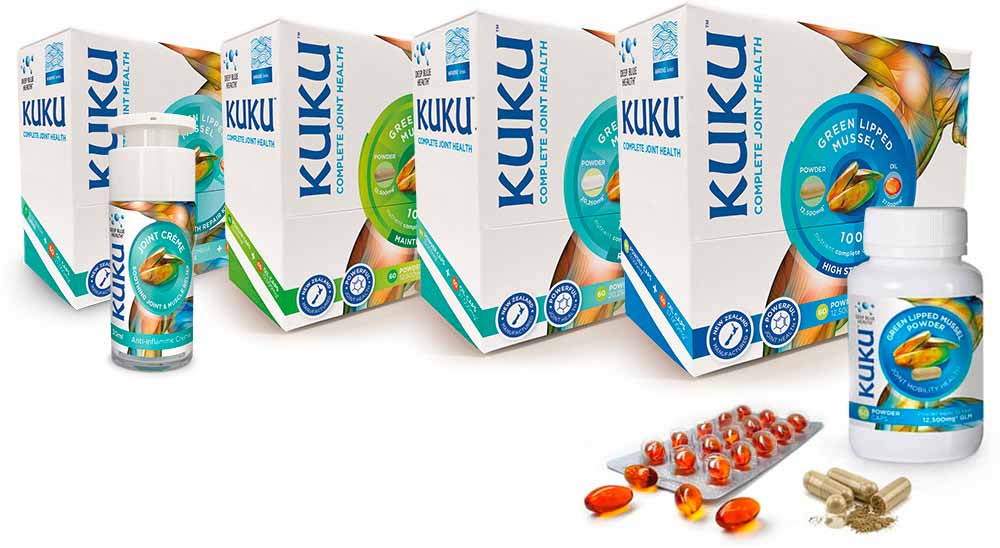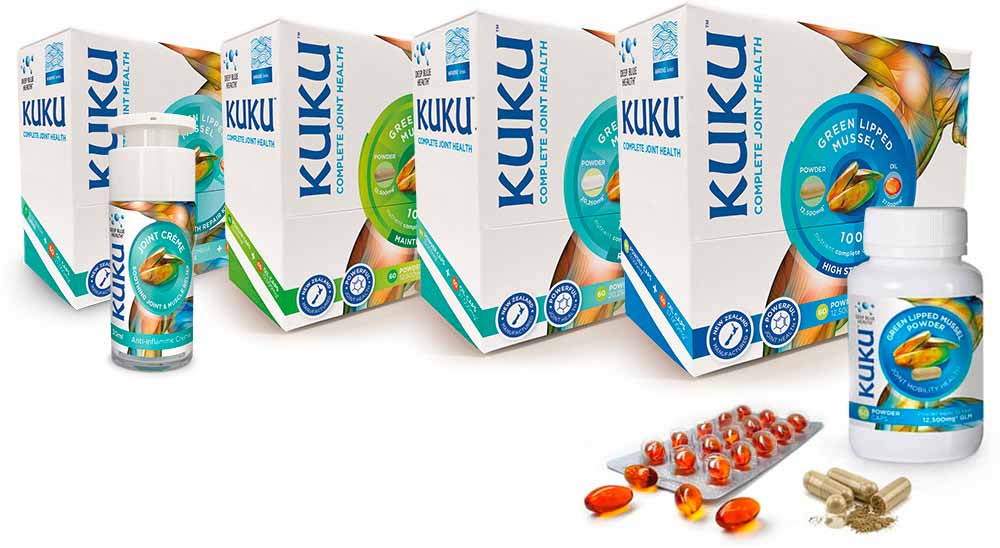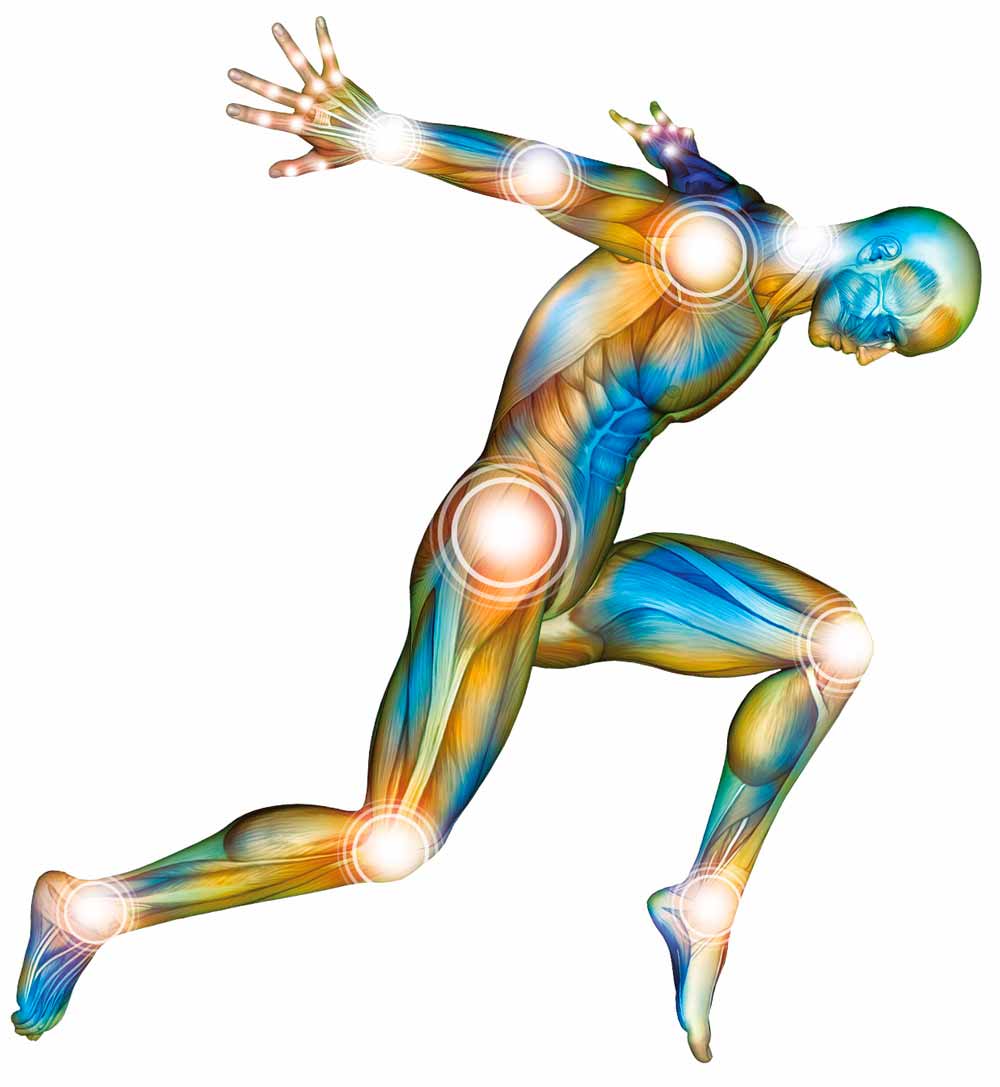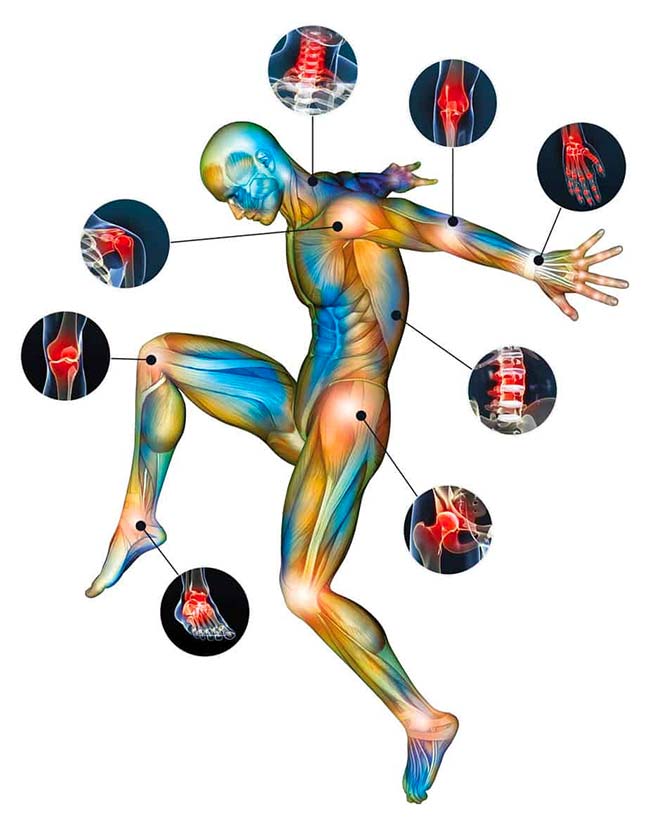 NATURAL JOINT HEALTH SUPPLEMENTS
KUKU Complete Joint Health is a range of proprietary joint health supplements that help provide natural joint pain relief.
KUKU combination packs contain both high strength potent New Zealand Green Lipped Mussel oil, and nutrient rich Green Lipped Mussel powder. This 100% nutrient rich combination supports joint mobility and cartilage repair, and may help reduce inflammation and relieve joint pain.
The range has expanded to include individual Green Lipped Mussel oil capsules in three different strengths, joint cream, and Pet Health products.

COMPLETE JOINT HEALTH COMBINATION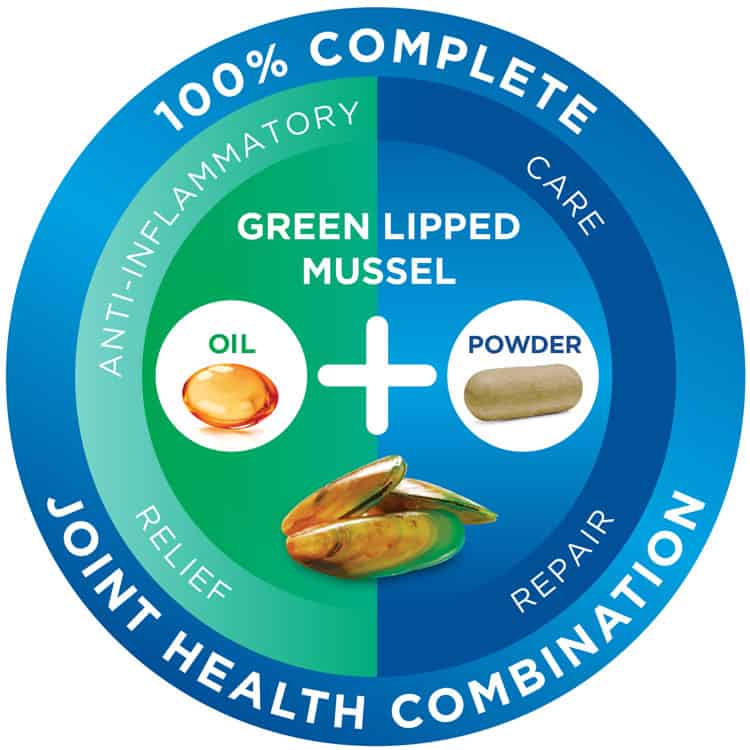 By taking the combination of one potent Green Lipped Mussel oil capsule and one nutrient rich Green Lipped Mussel powder capsule you will provide your body with a 100% complete superfood for joint health.
CHOOSE FROM 3 DIFFERENT STRENGTHS OF COMBINATION PACKS
For acute joint pain caused by injury, and strong ongoing pain we recommend starting with KUKU HIGH STRENGTH COMBINATION. For arthritis relief and repair of damaged joint cartilage we recommend KUKU REPAIR COMBINATION. For ongoing control of arthritis symptoms KUKU MAINTENANCE COMBINATION offers a lower strength option.
NEW JOINT HEALTH PRODUCTS IN THE KUKU RANGE
PURE • POTENT • TRACEABLE
PURE • POTENT • TRACEABLE
We source our premium Green Lipped Mussel ingredients from the pristine waters of the Marlborough Sounds, in the South Island of New Zealand.